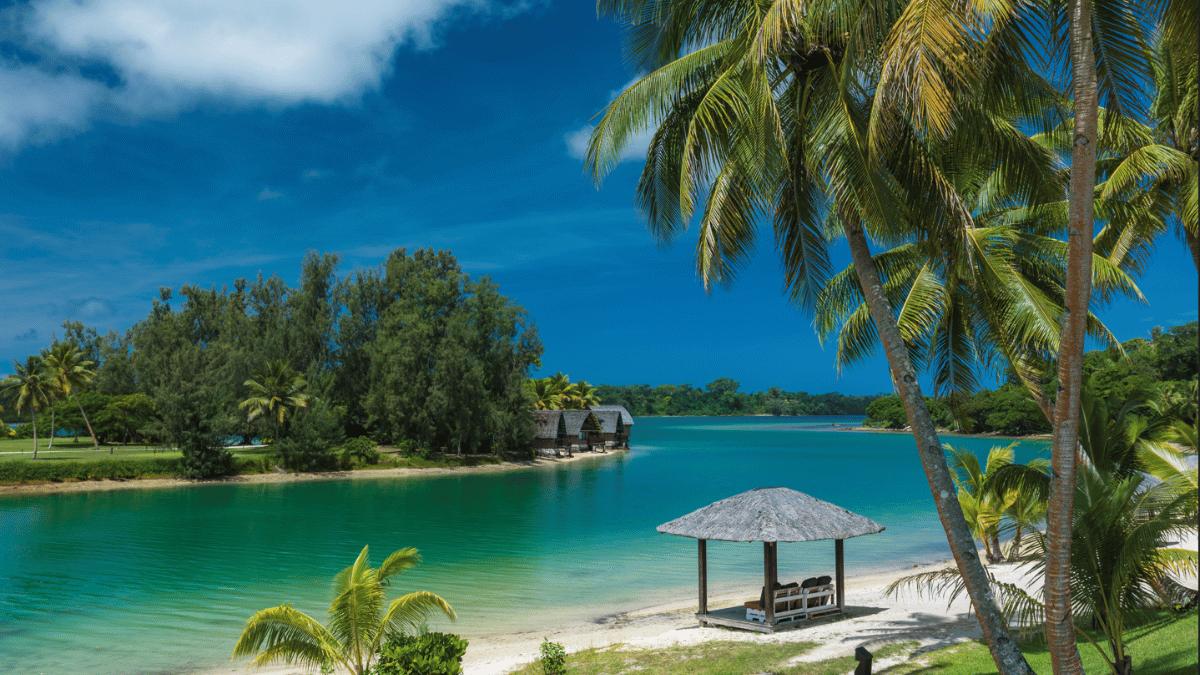 Vanuatu, officially known as the Republic of Vanuatu, is an archipelago nation, spread across 82 islands in the south Pacific Ocean. The country's capital and largest city is Port Villa, and its official languages are Bislama, French and English – though over
100 languages are estimated to be spoken locally. The local currency is the Vanuatu Vatu (VAV).
             Vanuatu enjoys strong relationships with many powerful nations around the world, with close cultural and economic ties to
Australia, New Zealand and much of the European Union, the country is also a member of the Commonwealth of Nations, the World Bank, and the international Monetary Fund
Vanuatu Second Citizenship Program By Investment
          Welcome to Adeniyi Associates' guide to the Vanuatu Second Citizenship By Investment Program. With this program, eligible investors and their families can obtain second citizenship and a passport from Vanuatu, a beautiful Pacific island nation with a stable political system, a low cost of living, and a growing economy.
Benefits of Vanuatu Second Citizenship
To apply for the Vanuatu Second Citizenship By Investment Program, you must meet the following requirements:
Be at least 18 years old.
Pass a due diligence check.
Invest in one of the following options:
   Here are the investment options available for the program:
Contribution to the Development Support Program (DSP)
    The DSP is a fund established by the government of Vanuatu to support infrastructure projects in the country. To qualify for the program, investors must contribute a minimum of $130,000 for a single applicant, or $180,000 for a family of up to four persons. Additional fees apply for larger families.
Real Estate
---
   Investors can choose to purchase a property in Vanuatu for at least $200,000 in an approved real estate development. The property must be held for a minimum of four years.
Here are 5 steps you have to go through  for processing the second citizenship program by investment
Apply for pre-approval
You'll need your existing passport (certified copy) a second form of certified ID copy (such as a driving license), a police clearance report showing you have got no criminal record, and a personal profile (CV). A one-off due diligence fee od USD $ 10,000 is payable at the same time as document submission
Gain pre-approval and submit investment
A short paragraph describing your company's gWithin ten (10) days of initial application, you will gain written confirmation of clearance to proceed (in effect a "pre-approval") from the Vanuatu government Financial Intelligence Unit (FIU), and make your full payment along with the remaining documentation filing.
Submit for screening
The Vanuatu Citizen Commission will examine your application for citizenship to check that you have obtained the requisite clearance to proceed (FIU), and to check that all stipulated documentation and payment been received. You will be guided through this to ensure that the documents are presented at this stage in full, with no errors or omissions
Confirmation by the Prime Minister
The Citizenship Commission will inform the Prime Minister who, as a formality will confirm your citizenship with the President who personally signs your Citizenship Certificate
Take oath and become a citizen.
The last step is to take your citizenship oath, which is a requirement from the Vanuatu Government's Commissioner of Oath. This is a ceremony where you pledge your allegiance to Vanuatu, and in return become a full citizen of Vanuatu with all the associated rights. At this stage you get your Certificate of Citizenship and your new passport
Book Your Free Consultation Today
Please be informed a minimum of 140,000 USD is required for this citizenship program